Home
---
ckit is a command line utility to help you organise and quickly run frequently used commands.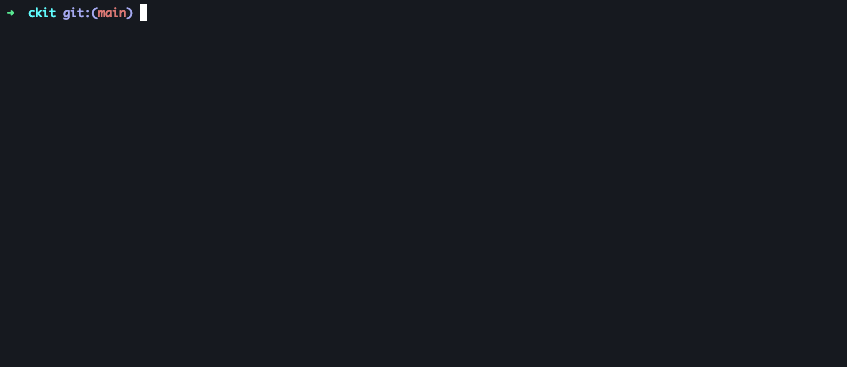 ---
---
Quickstart¶
Installation¶
ckit can be installed by running
pip install ckit

To get started, run
ckit init

which will prompt to add a ckit/ckit.yaml file in the user's home directory (or the directory specified by the environment variable CKIT_HOME) for global commands, and/or a ckit.yaml file in the current directory for commands specific to the current project.
To use ckit to run any of the pre-configured commands, simply run
ckit

For details regarding the configuration files, see the configuration section of the documentation.
Examples¶
For a list of example configuration files, see ckit-files.
---
Repository initiated with fpgmaas/cookiecutter-poetry.